Automotive
AdCalls helps car salesmen make optimal use of their marketing and sales. Telephone leads often make up more than 70% of a dealership's total number of leads.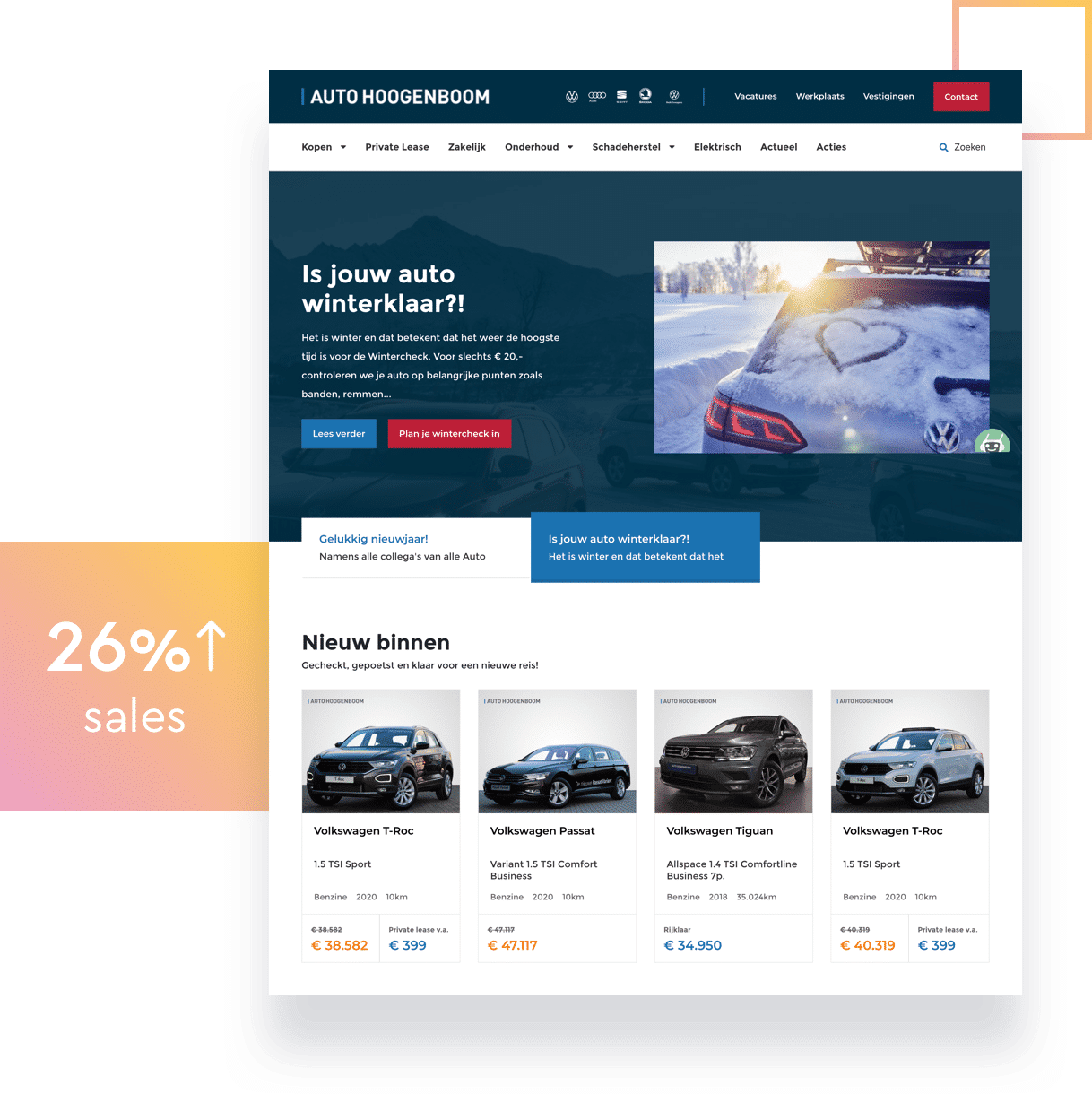 ---
Not all contact moments are insightful
Selling a car online is no easy feat. Customers look around online and ultimately make their decision when they are actually inside a car and hear its engine roar. That means you need several touchpoints to convince a potential customer to purchase a car. Many car salespeople lack insight into these touchpoints, which means they miss out on a ton of leads.
Know where your leads come from
AdCalls offers the perfect solution by mapping out every interaction between your dealer and the customer. Know what portals, advertisements and web pages your potential customers view, what their conversion is and which customers actually end up buying a car.
---
Gain insight into leads from portals with your lead management system
Gain insight into where your phone call leads come from. Measure all portals, including viaBovag, Marktplaats, Autotrack, etcetera. AdCalls makes these data available in your favourite lead management system.
Measure multiple locations
By measuring different locations, you can immediately direct customers to the right location and the right salesperson. One way to do this is by using local telephone numbers that are forwarded to the right location.
Consultancy regarding the most efficient way to use AdCalls
Our advanced implementation ensures you only measure the things you actually want to optimise. This keeps your costs down and your data relevant.
With AdCalls' tooling, we can demonstrate the impact of our Google Ads campaigns to our clients even more effectively. This allows us to make better decisions with regard to the optimisation of the campaigns.
Thomas Visser
Why more than 1,500 organisations have already partnered with us.
Read our cases