Maximum returns from your telephony.
Do you want to make optimal use of our services and solutions? It all starts with a thought-out strategy. Our services are exceptionally versatile. We have a wealth of experience and can help you choose the best solutions for your goals. We will ensure our service or solution is properly integrated and ties in perfectly with your organisation, so you can maximise your returns.
Contact us to find out how we can help you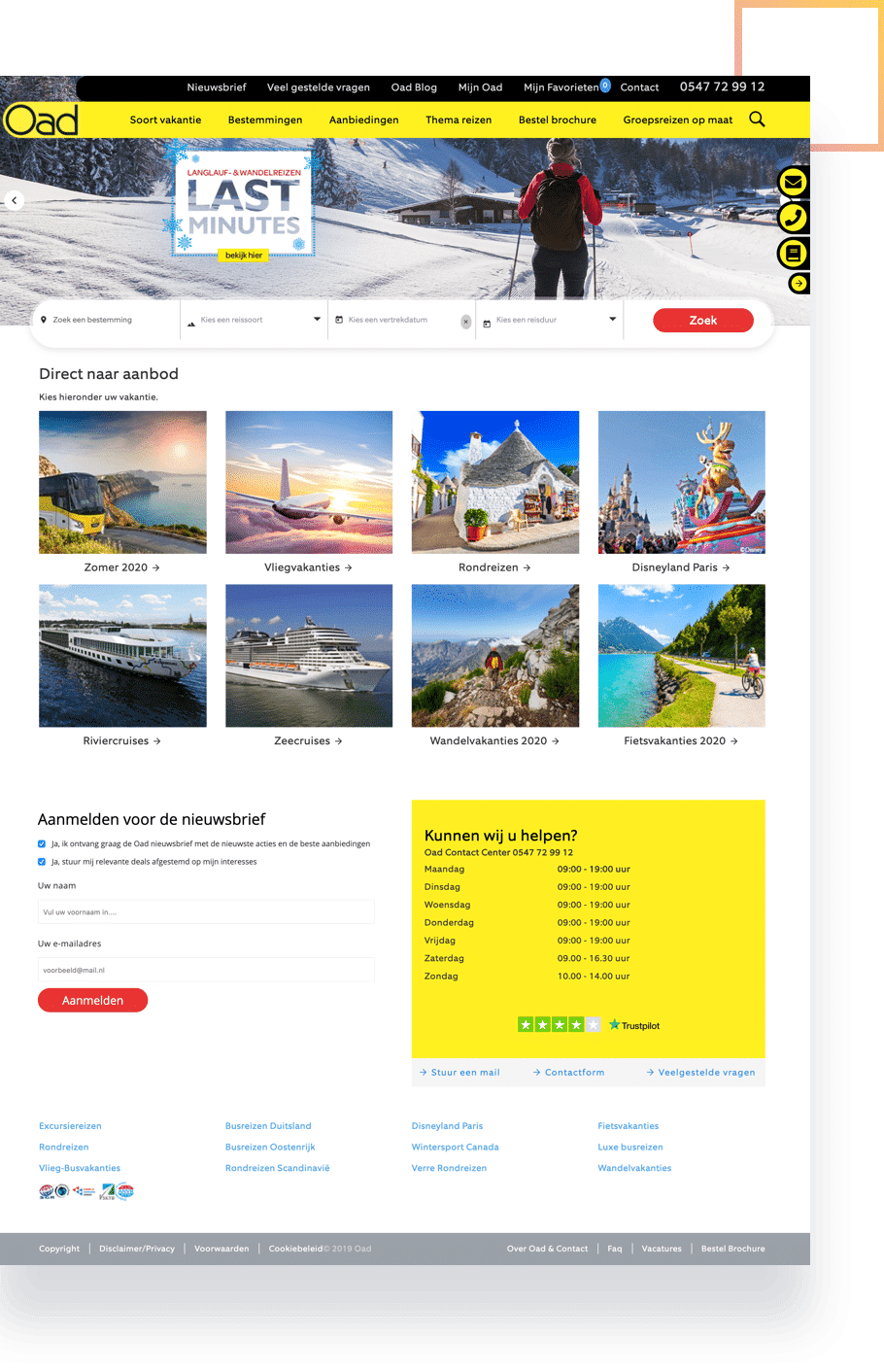 ---
Which solution suits your goal?
You may need or want some help answering that question. After all, you want to know what the most suitable solution is and how to use it correctly without missing out on any opportunities. That's where we come in.
Strategic experience for successful deployment
We not only have the right tools, but also the requisite strategic experience to ensure we know exactly how to optimally deploy our solutions and services in any situation. We are at your service.
---
Efficient use of call tracking
Achieve maximum returns with your marketing budget by measuring the right sessions and excluding anything irrelevant.
Integrate AdCalls in your organisation
Let your sales and customer service departments benefit from our solutions as well. We can advise you with regard to all of your organisation's customer contacts. Additionally, we can integrate our data into the systems of your choice.
A sparring partner that helps you make the most of your organisation
Our account managers, consultants, developers and support staff can help you with specific issues at different levels.
Process your AdCalls data in the systems that you use on a daily basis.
AdCalls API
Google Analytics
Google Ads
Looker Studio
Google Display & Video 360
Google Search Ads 360
Double Click Campaign Manager
Microsoft Advertising
Lef
Salesforce
HubSpot
Relay42
bGenius
BlueConic
Adform
Microsoft Dynamics
---
If you want to boost your conversions, AdCalls is a must-have! It is perfect for conversions via telephone and the collaboration is great!
With AdCalls, we can better substantiate our optimisation choices and improve the performance of our clients' campaigns.
Dennis Vlap
40% of our leads happened by telephone and were impossible to track. Not anymore! We are now saving a lot on the costs of our Google Ads campaigns.