Provide the best possible service.
Every organisation wants to offer its clients the best possible service. A bad experience can make your clients leave you for a competitor. With the help of our services, you can improve the contact between your employees and your clients. This lets you make the most of your existing customers.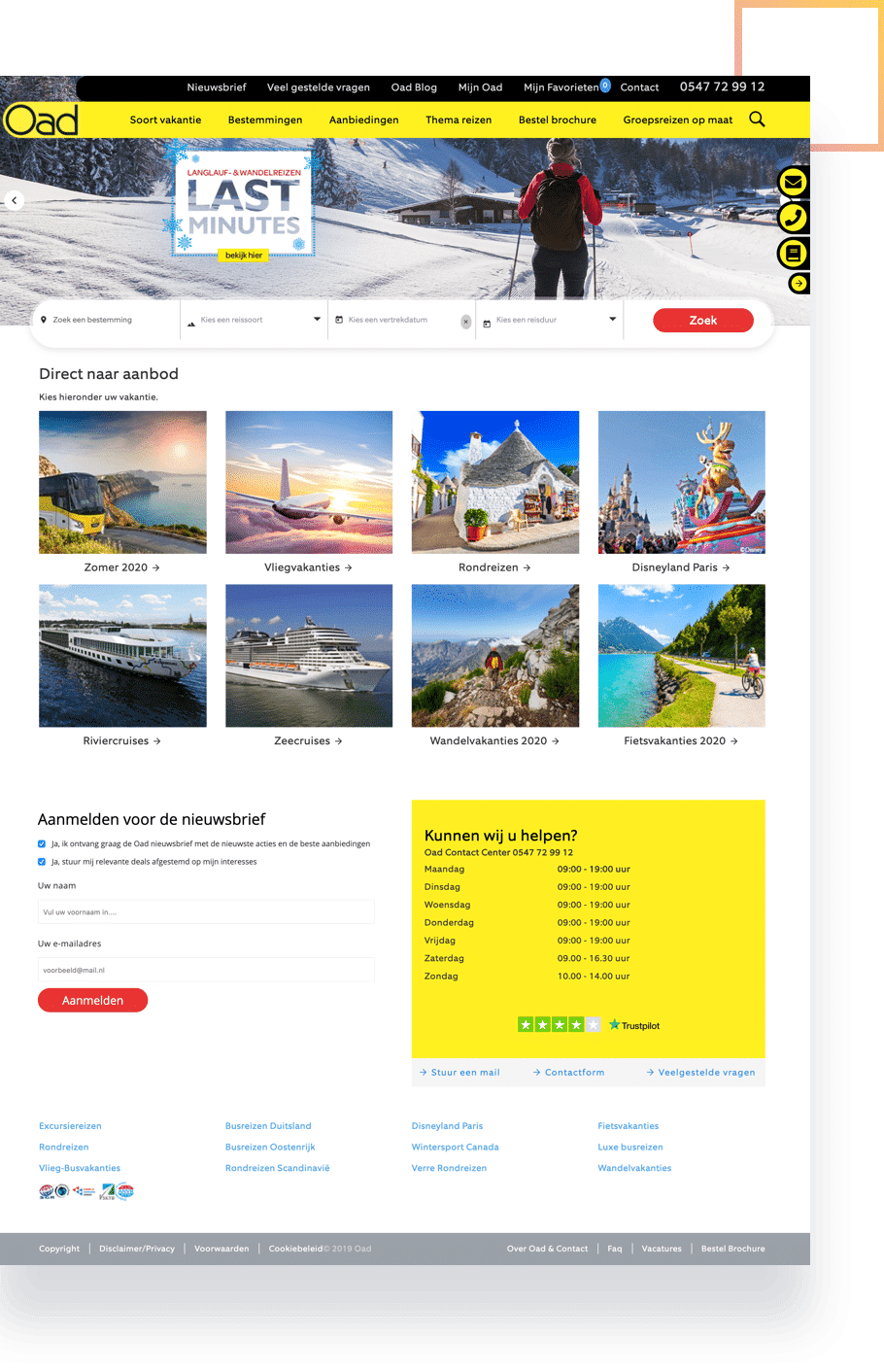 ---
Happy customers are loyal customers
Losing customers due to poor service
Many consumers indicate that service is more important to them than prices or products. If you do not offer them the best possible service, they may leave you for your competitors.
Keep your customers satisfied
Your clients' loyalty is determined in part by the quality of your services. You can keep your customers satisfied by offering them the right services.
---
Optimise your service with AdCalls
Immediately connect callers with the right department
You can offer your clients optimal service by immediately connecting them with the right department. Stop using those outdated options menus and connect callers with the right department straight away.
Reduce the workload
Our services provide you insight into what pages calls originate from. By using these data to optimise your website, you can reduce the workload of your service department.
Service optimisation and training purposes
With call recording, you can record incoming calls for training and service optimisation purposes. Listen to previous calls and improve your staff's performance.
Since partnering with AdCalls, we have gained a wealth of additional insight into our conversion data. Existing conversions have now become measurable.
With AdCalls, we can better substantiate our optimisation choices and improve the performance of our clients' campaigns.
Dennis Vlap
 40% of our leads happened by telephone and were impossible to track. Not anymore! We are now saving a lot on the costs of our Google Ads campaigns.
Why more than 1,500 organisations have already partnered with us.
Cases