Optimise with complete data.
AdCalls shows you what campaigns and web pages generate phone calls and what the sales results of those calls are. You can then use this information to optimise your campaigns.
Contact us to find out how we can help you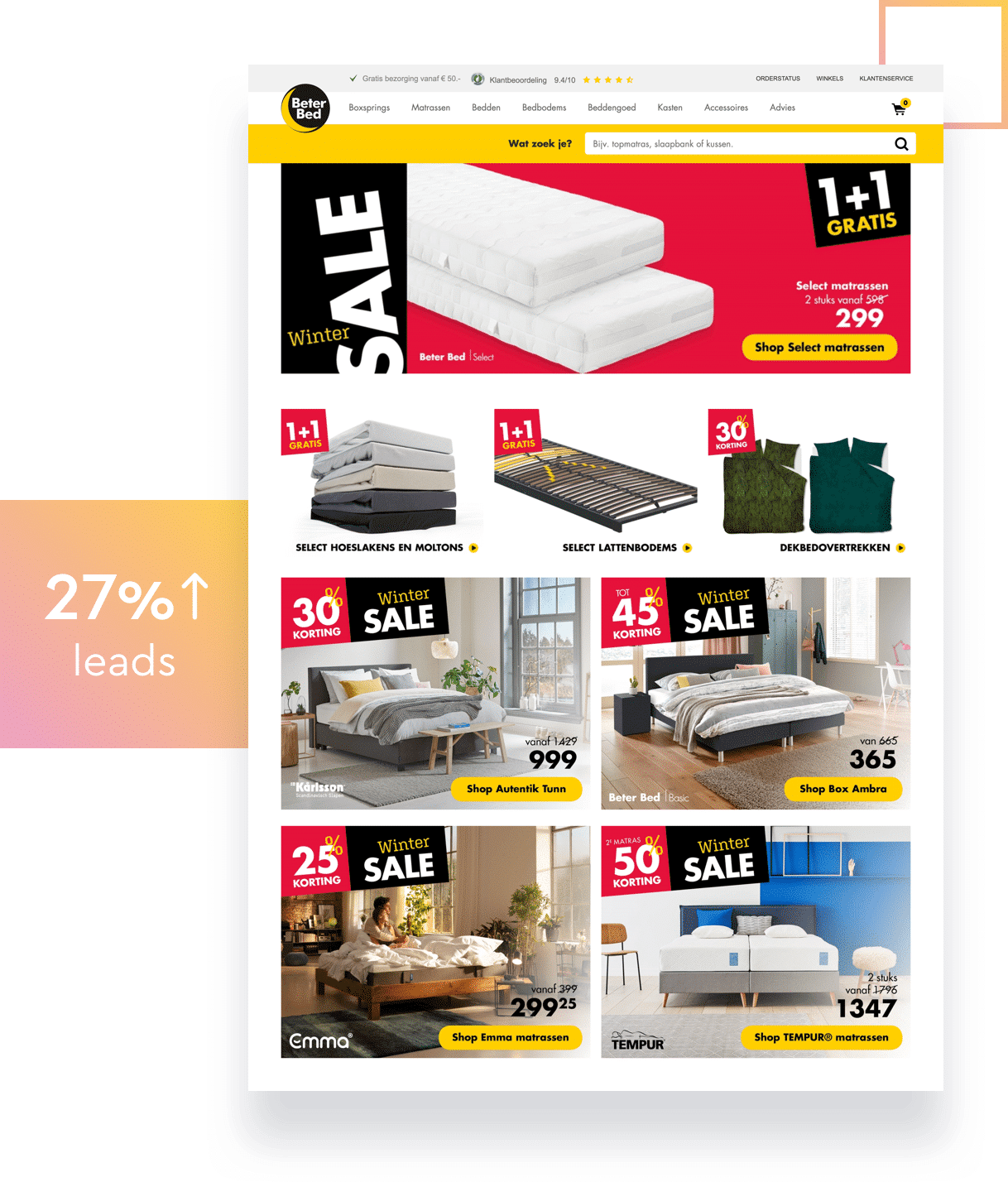 ---
Have you mapped out all your important conversions?
Did you know that the sales conversion of leads who contact you by phone is fifteen times higher than that of leads who only visit your website? Nevertheless, campaigns are often optimised based on online conversions alone. Complete your data!
Insight into telephone conversions
AdCalls grants you insight into your conversions via telephone and links these to the online behaviour of your potential customers. This gives you a complete overview of the returns of your marketing and sales activities and lets you optimise said activities with the help of complete data.
---
Complete data
Make better choices when optimising your campaigns with clear insight into 100% of your conversions.
Maximum returns from your marketing budget
Maximise your returns with the help of insight into all call conversions per traffic source. With call tracking data, you can optimise down to the campaign and keyword level.
Campaign attribution
Gain insight into what marketing campaigns contributed to your conversions via telephone.
40% of our leads happened by telephone and were impossible to track. Not anymore! We are now saving a lot on the costs of our Google Ads campaigns.
Since partnering with AdCalls, we have gained a wealth of additional insight into our conversion data. Existing conversions have now become measurable.
With AdCalls' tooling, we can demonstrate the impact of our Google Ads campaigns to our clients even more effectively. This allows us to make better decisions with regard to the optimisation of the campaigns.
Thomas Visser
Why more than 1,500 organisations have already partnered with us.
Read our cases