Maximaal rendement.
Do you know how many calls your marketing campaigns generate? Many businesses only measure their online conversions, even though customers also frequently convert via telephone – especially when their order is large, complex or urgent. We link customers' search and browsing behaviour to your conversions via telephone. This grants you complete insight into the results of your marketing activities. You can make far more efficient use of your marketing budget and maximise your returns.
Contact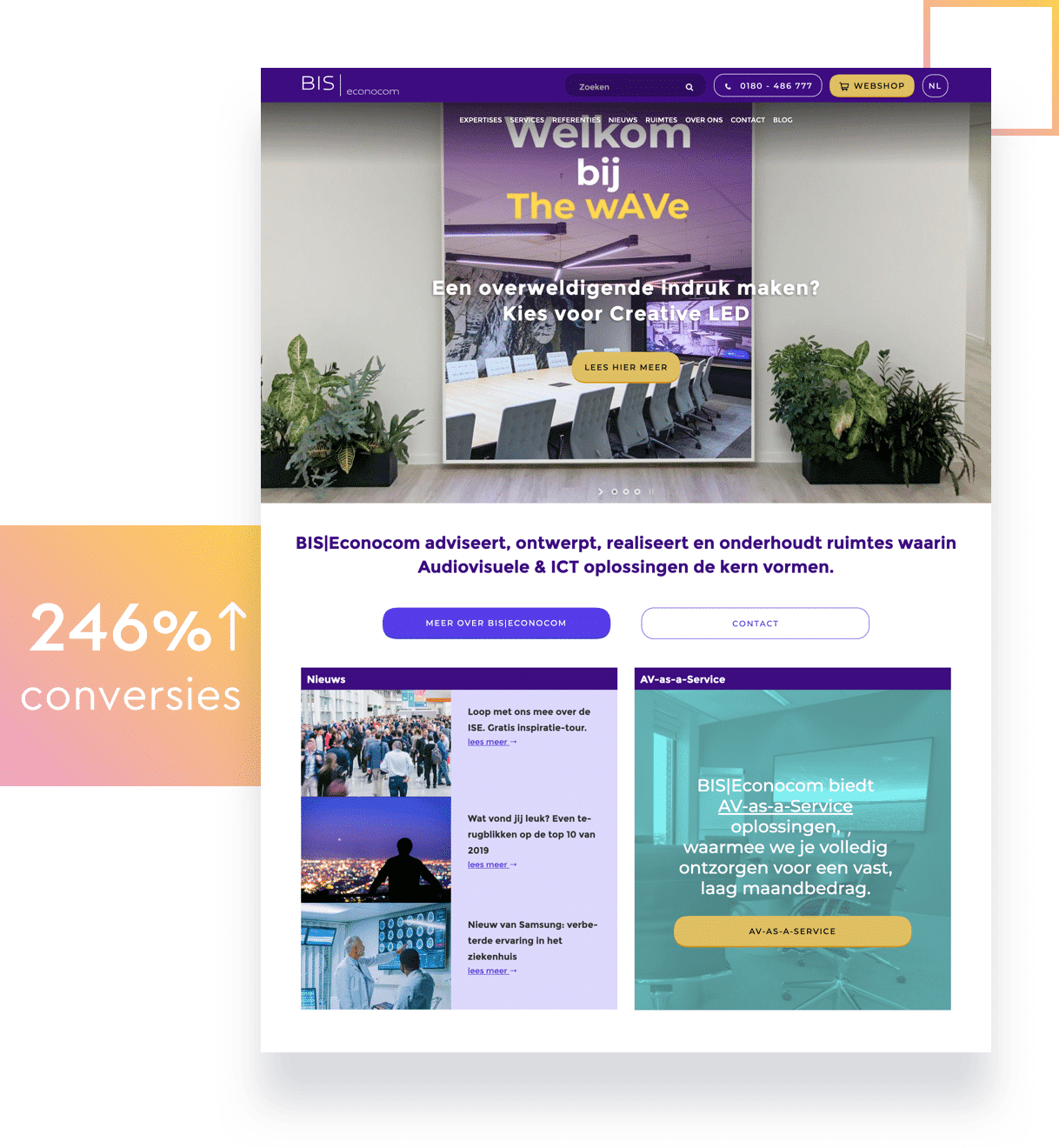 ---
Are you measuring your conversions via telephone yet?
Many businesses only measure their online conversions. They often lack any insight into their conversions via telephone. That is a shame, because 70% of all conversions happen via telephone. You should therefore make sure your data is complete.
Insight into 100% of our conversions
Dynamic call tracking is the perfect complement to your statistics. It lets you measure every contact moment and grants you complete insight into your customer journey and all the conversions you achieve.
Dynamic Call Tracking. How it works.
1
A consumer is looking for a product or service that you offer.
2
This customer ultimately ends up on your website, e.g. via a Google Ads advertisement.
3
AdCalls' JavaScript dynamically adds a unique telephone number to your website.
4
The customer calls this number and is connected to your organisation's original telephone number.
5
The call is registered as conversion in our dashboard and can then also be processed in external systems such as Google Analytics and Google Ads.
Campaign optimisation
Gain insight into what marketing activities contribute to your call conversions and optimise your campaigns based on complete data.
Read more about campaign optimisation
Website optimisation
Link your call conversions to the behaviour of your website visitors in order to optimise your website based on complete results.
Read more about website optimisation
Process your dynamic call tracking data in the systems that you use on a daily basis.
AdCalls API
Google Analytics
Google Ads
Google Data Studio
Google Display & Video 360
Google Search Ads 360
Double Click Campaign Manager
Microsoft Advertising
Lef
Salesforce
HubSpot
Swydo
Relay42
bGenius
BlueConic
Adform
Microsoft Dynamics
---
40% of our leads happened by telephone and were impossible to track. Not anymore! We are now saving a lot on the costs of our Google Ads campaigns.
If you want to boost your conversions, AdCalls is a must-have! It is perfect for conversions via telephone and the collaboration is great!
With AdCalls, we can better substantiate our optimisation choices and improve the performance of our clients' campaigns.
Why more than 1,500 organisations have already partnered with us.
Cases