Branches
Do you communicate a telephone number on your website and do you invest in marketing? If so, our services are for you!
Improve your marketing and sales activities. Optimise your campaigns with complete conversion data and follow up on leads more effectively.
Contact us to find out how we can help you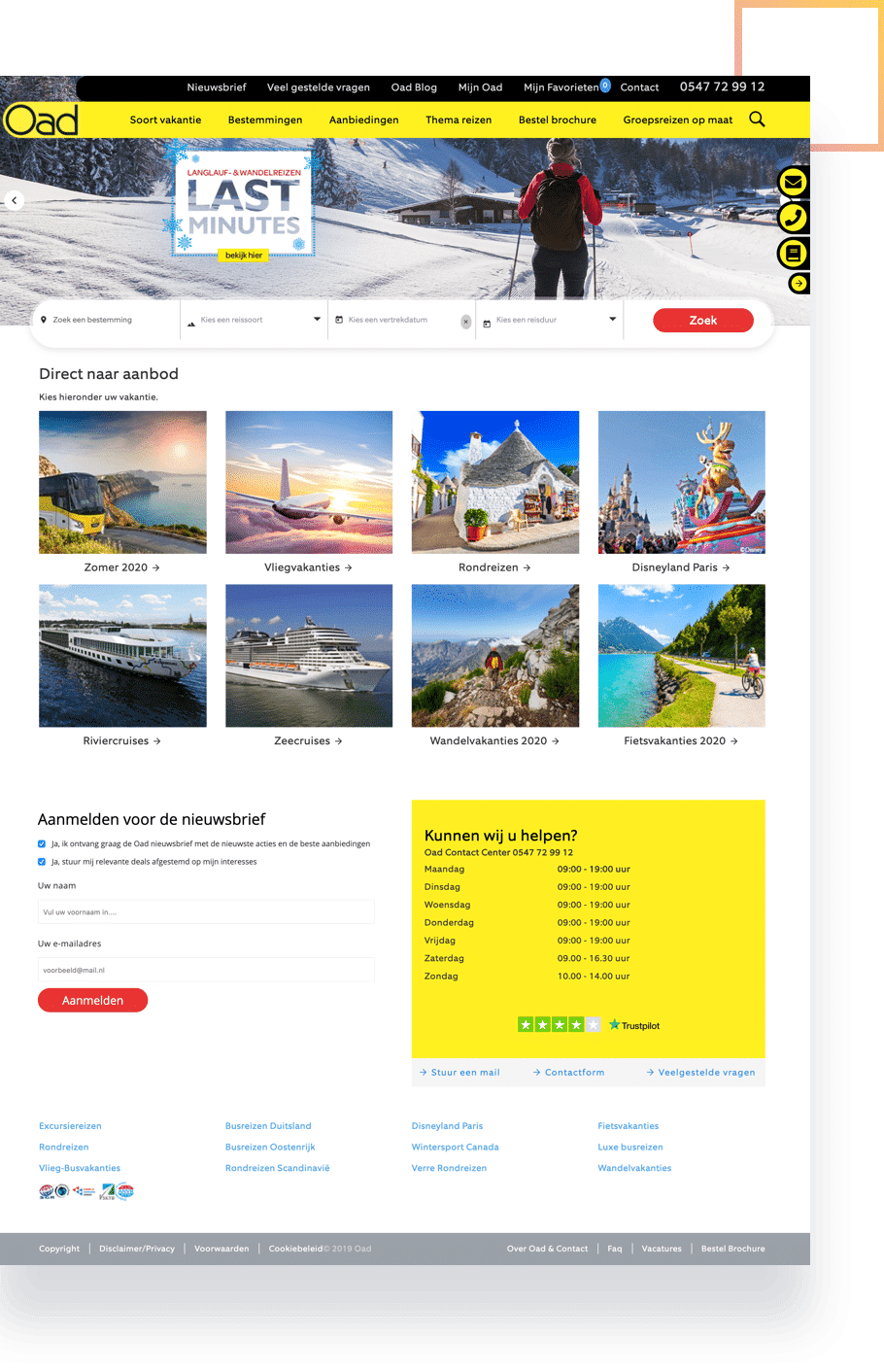 With the help of call tracking, you can measure the telephone contact moments generated by your marketing activities. This grants you insight into what campaigns, advertisements and keywords result in call conversion.
Form tracking
With form tracking, your leads are immediately followed up on. As soon as your website visitor enters their phone number for a callback request or on a contact form, your phone will start ringing immediately. This ensures leads are followed up on while they are still hot.
Strategic consultancy
Our services are targeted towards organisations for whom telephony is a critical component of business. These range from independent entrepreneurs to major international organisations. Would you like to know how our services can be integrated within your organisation? Contact one of our specialists and come up with the right solution together.
Our clients operate in the following sectors:
B2B

Automotive

Emergency assistance

Retail

Lead generation

Travel

Legal services

Financial services

Education

E-commerce

Real estate
---
If you want to boost your conversions, AdCalls is a must-have! It is perfect for conversions via telephone and the collaboration is great!
Melvin Harteveld
40% of our leads happened by telephone and were impossible to track. Not anymore! We are now saving a lot on the costs of our Google Ads campaigns.
Since partnering with AdCalls, we have gained a wealth of additional insight into our conversion data. Existing conversions have now become measurable.
Why more than 1,500 organisations have already partnered with us.
Read our cases